Premier League Puts Another IPTV Pirate in Prison
Post Time:2023-10-11
Source: torrentfreak
Author:Andy Maxwell
Views:
font-size:
A man from Shrewsbury has joined a growing list of people in prison for defrauding the Premier League. Steven Mills was behind the pirate IPTV brands Eyepeeteevee and Pikabox. Mills pleaded guilty in June and at Crown Court this week, received a 36-month prison sentence. Along with some additional details on the case, today we take a closer look at how the Premier League used the news to send specific messaging in support of its overall anti-piracy drive.
When companies want to increase sales of their products, marketing teams work extremely hard to ensure that the target audience receives exactly the right message at precisely the right time.
Anti-piracy campaigns may feel a little different due to messaging that deters sales; those relating to piracy services or devices, for example. However, at their heart anti-piracy campaigns are simply marketing campaigns tailored to a specific audience, using messaging that aims to uproot deeply entrenched consumption habits by focusing on the negatives of a rival (and illegal) product.
When sent out to dozens of news publications, many of which are happy to deliver that messaging almost verbatim, campaign press releases can enjoy significant exposure. That's exactly what happened again on Thursday and Friday following news that yet another man from the UK will be spending a considerable time behind bars; marketing cost to the Premier League: £0.00.
36 Months in Prison For IPTV Pirate
"The individual behind a sophisticated illegal streaming service which showed Premier League matches has been jailed today for two and a half years," the Premier League's statement begins.
"The conviction and sentencing of Steven Mills, aged 58 from Shrewsbury, follows a joint investigation by the Premier League, West Mercia Police, and anti-piracy organization FACT."
While the press release is fairly light on background, Mills was arrested in his home town in the summer of 2021. Policereportedthe arrest of a man in connection with an illegal streaming service offering premium TV channels, noting they were able to deliver an on-screen message to users of the service stating it was likely unlawful.
Items Seized During the Raid (Image: West Mercia Police)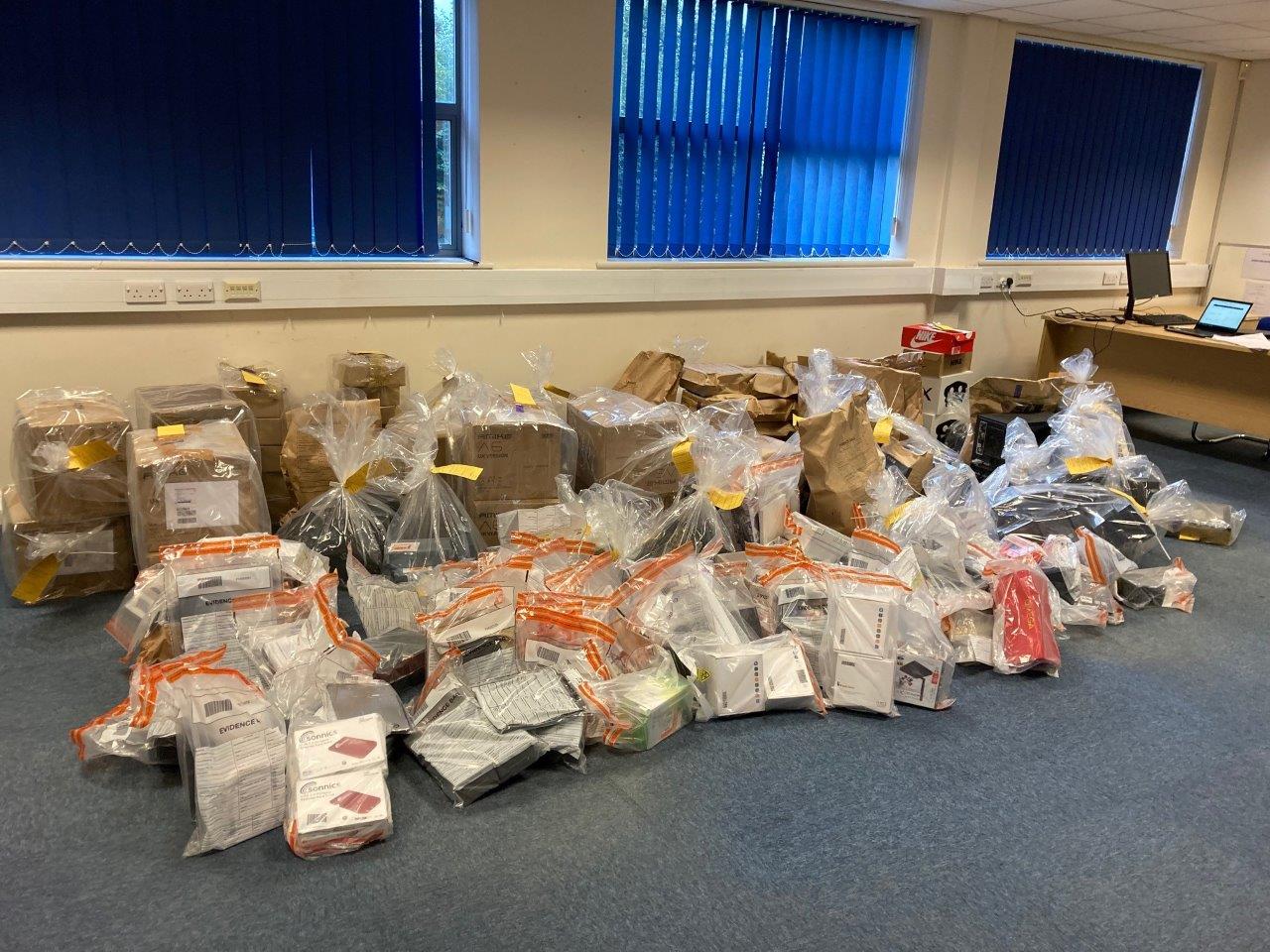 Police also seized a considerable number of devices. Websites operated by Mills carried statements that insisted only hardware was for sale, definitely no pirate subscriptions, but evidence suggesting otherwise isn't in short supply.
Indeed, marketing and promotion of products and services under Mills' Pikabox UK and Eyepeeteevee brands leave no doubt as to what was on offer. The YouTube video below may date back five years when the mainstream was less savvy, but it's unlikely there would've been widespread confusion.
Whether the video was used by the prosecution isn't clear but the formation of the companyPikabox UK Ltdin September 2017 provides suitable grounds for alleging several years worth of offending.
'Illegal Firestick' Organization
Beyond the details of Mills' sentencing, the Premier League's press release makes for interesting reading, particularly in light of thenew UK anti-piracy campaignlaunched recently. There's no doubt that a lot of thought went into the release and reading between the lines, the Premier League has a few specific threats on its mind.
Mills, who ran the organization which sold so-called "Firesticks" via a closed Facebook group and claimed to have more than 30,000 subscribers, pleaded guilty in June earlier this year to multiple fraud offenses at Shrewsbury Crown Court.
Sorry, no Firesticks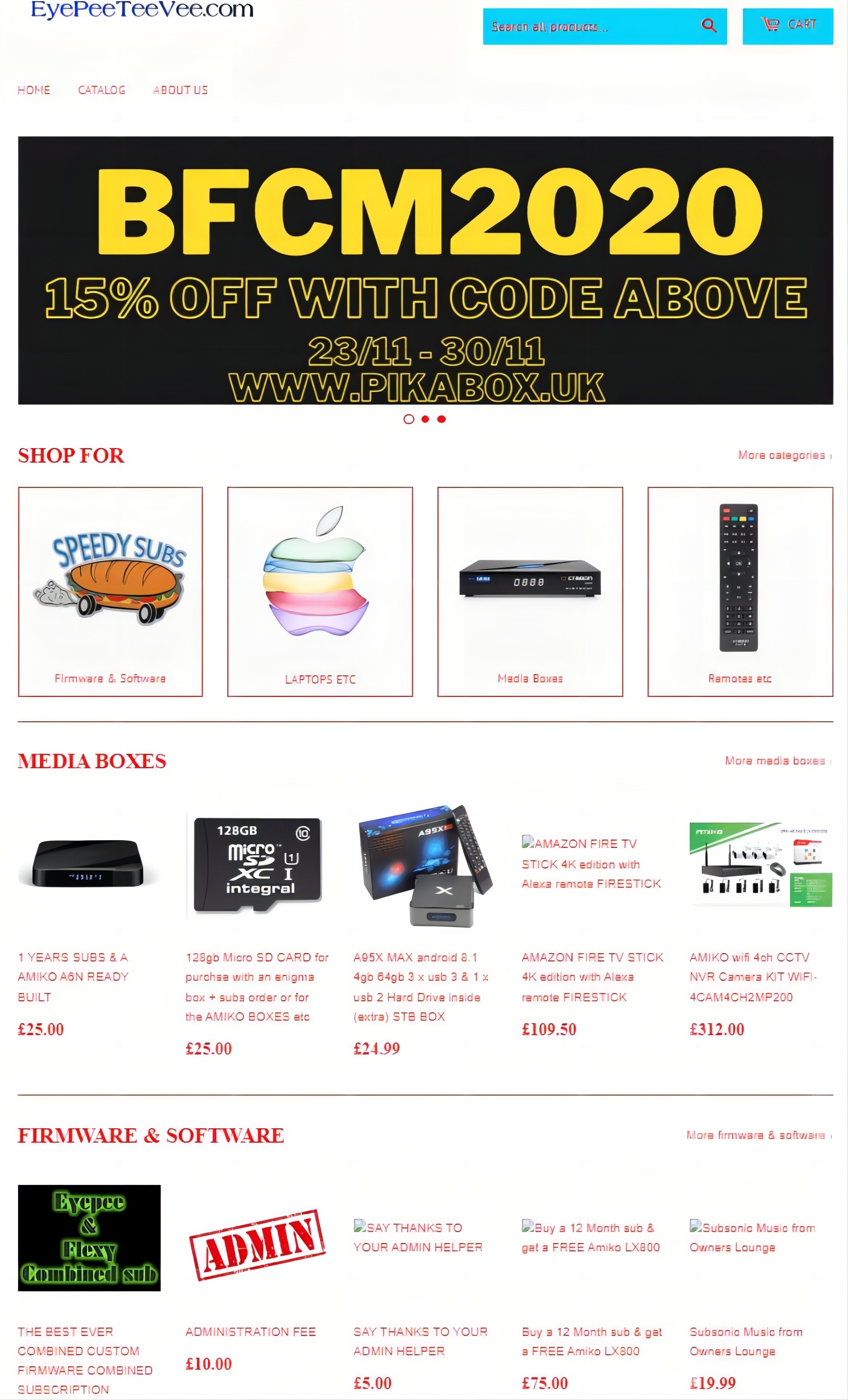 We could begin by highlighting the use of the word "claimed" in respect of a Facebook group with a supposed 30,000 members, because if it really did have 30,000 members and that could be shown after a criminal prosecution, the word probably wouldn't be there.
However, it's the direct reference to "Firesticks" that draws the most interest.

Despite being legal hardware, the brand appears prominently in the headline and another three times in the press release, including in places where the device is clearly singled out above all other devices sold by Mills.

That's followed up with a comment from Kevin Plumb, Premier League General Counsel, who said: "It is vital that the public continue to be made aware of the dangers and criminality associated with using illegal streaming services," as a lead up to the following:

While observations are obviously subjective, the terms 'Firesticks', 'hacked Firesticks', 'chipped Firesticks' and others, are now well-recognized by the general public as piracy devices.
More savvy individuals will likely understand that the device type is largely irrelevant, so that might be an indication of the demographic the Premier League hopes to reach with its campaign.
Other Matters in Focus
Interestingly, the Premier League's press release shines light onreports in Januarythat police and FACT were conducting home visits to around 1,000 users of a pirate IPTV service. In reality, the number of actual home visits was much lower but the Premier League has confirmed those targeted were customers of Mills.
"The enquiry and subsequent raids by police provided intelligence which identified more than 1,000 of his customers. In January this year police and FACT officials visited a number of those individuals, serving notices to cease illegal streaming activities with immediate effect," the Premier League adds, noting that resellers of Mills' services are "currently under investigation."
The final pieces of messaging woven into the release are as follows:
[Mills] was also convicted of a separate offense for watching the illegal content that he was supplying to others, with the court recognizing that his own use of the unauthorized service was a distinct crime in itself. Mills received a separate prison sentence for this offense
This seems to suggest that when people get caught simply watching pirate streams, this is the potential outcome. Clearly, if anyone is running a pirate IPTV operation over a period of five years and is then accused of watching pirate streams on top, the risk is very real indeed. In fact,it's happened before.
In his sentencing remarks the judge in the case commented on the sophistication of the operation. The judge highlighted the use of Virtual Private Networks (VPNs) and recorded tutorial videos which supported his customers to access the illegal content
ISP blocking is of vital importance to the Premier League, so it comes as no surprise that VPN technology gets a mention here. There's no doubt that with enough mentions, published by dozens of news websites, the notion that VPNs are either illegal or simply linked to things that are illegal, will eventually seep into the mainstream consciousness.
Whether that will make any difference is another matter.