Patent data platform built for entrepreneurs and innovators
Post Time:2016-11-04
Source:chinadaily
Author:
Views:
font-size:
Inner Mongolia has recently built a big data center providing patent-related data for entrepreneurs starting a business and for inventors creating new ideas, technologies or products.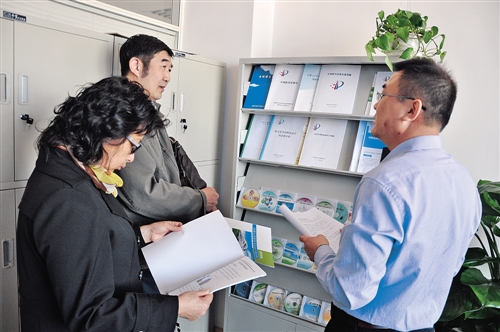 Visitors listen to a staff member's introduction about the current developments in big data searches, at the Inner Mongolia Patent Data Center, in Hohhot. [Photo/northnews.cn]
The Inner Mongolia Patent Data Center, located in Hohhot, covers 70,000 genres and 100 million pieces of technology information from 108 countries. On average, the database will be updated with around 50,000 pieces of information on patents application in Inner Mongolia every week. Also, for the convenience of the public, the platform will process "raw information" into classified industries, including the dairy industry, rare earths, manufacturing, Mongolian medicine, and organic agricultural products.
The Inner Mongolia Patent Data Center not only supports previous research concerning patents and innovations, but also efficiently helps businesses save time and money on repeated research and prevents innovators from taking the risk of infringing on the intellectual property of others.
If an entrepreneur has an interest in a certain industry, but has no idea about the current state of development in this industry, then he can log on to the intellectual property service platform, powered by the center, and search domestic and foreign studies in this field. The entrepreneurs can acknowledge the leading companies, the core technologies, the industrial structure, and marketing outlook within the sector.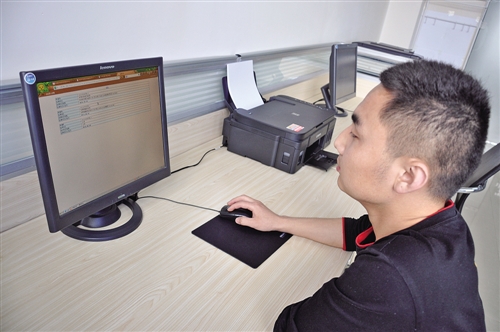 A technical worker analyzes information related to innovation and entrepreneurship, at the Inner Mongolia Patent Data Center, in Hohhot. [Photo/northnews.cn]
Many of a company's innovative projects lack preliminary information and research. This new platform gives entrepreneurs a starting point for new projects. Besides, the data engine has assisted us in finding new approaches to breakthrough technical barriers and new ideas on investment, said Wang Qiang, founder of an Internet company in Hohhot.
The big data system will not only inspire entrepreneurs by providing access to masses of information, but will also increase investor confidence and awareness surrounding protecting intellectual property, according to an officer at the center.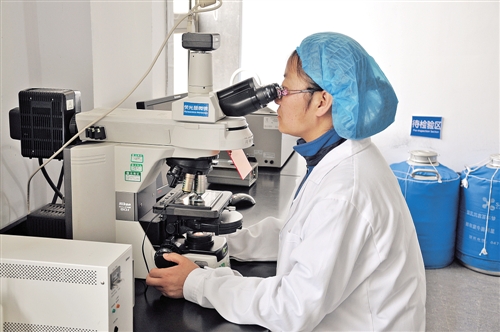 A scientist, from a local technology company, observes a biological experiment based upon information supplied by the Inner Mongolia Patent Data Center, located in Hohhot. [Photo/northnews.cn]