The Wall Street Journal-Interview-Chief Lawyer Xu Xinming: Delivery Giant Meituan Fined in Beijing's Tech Crackdown
font-size: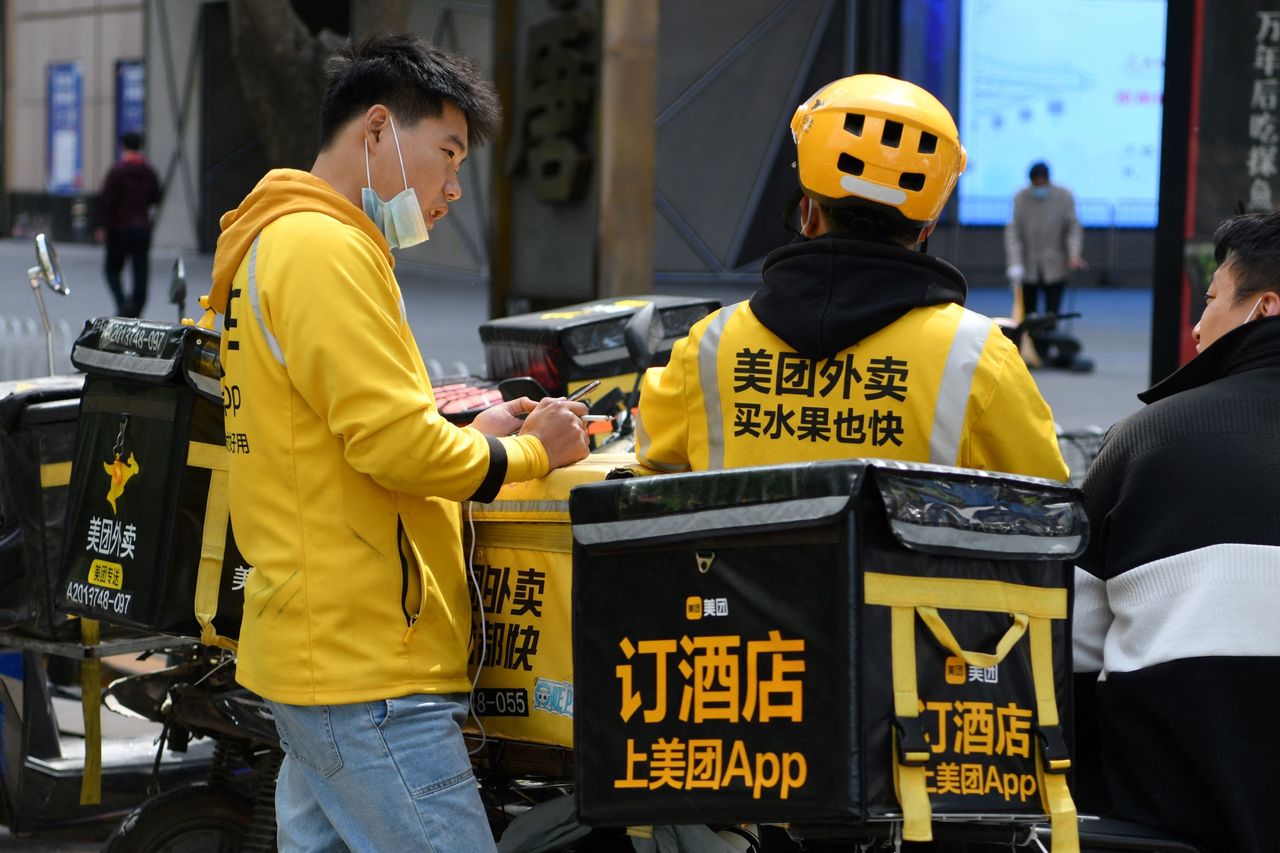 Chinese food-delivery giant Meituan was fined more than $533 million on Friday for engaging in anticompetitive practices, the latest move by Beijing in a yearlong regulatory crackdown aimed at reining in the country's powerful tech companies.
China's top antitrust body, the State Administration for Market Regulation, said Meituan had violated antimonopoly laws by effectively forcing merchants to sell exclusively on its platform, a practice known in China as "er xuan yi," or "choose one out of two."
Such exclusivity arrangements have forced many small businesses to pick sides in China's competitive internet retail industry and have been at the center of Beijing's recent regulatory actions against technology companies. In April, authorities fined e-commerce giant Alibaba Group Holding Ltd. a record $2.8 billion for engaging in the practice.
Meituan, China's biggest provider of food-delivery and related services, said it accepted the penalty "with sincerity," adding that it would refrain from the "er xuan yi'' practice in the future.
Meituan, along with fellow internet juggernauts like Alibaba and Tencent Holdings Ltd., have been hit hard by China's efforts to increase competition and regulate unfair practices in the country's burgeoning consumer-internet space. In March, a Meituan subsidiary was fined by China's antitrust officials for not properly reporting investment deals to authorities.
One month later, regulators opened an investigation into Meituan over suspected "er xuan yi" exclusivity practices. Since then, China's third-most-valuable publicly listed internet company has also come under fire for its treatment of the millions of contract delivery riders it hires.
In Friday's statement, China's antitrust regulator said that the fine was set at 3% of Meituan's total domestic revenue last year, equivalent to about $17.8 billion. It also ordered the firm to revamp its operations and submit compliance reports for the next three years. The Wall Street Journal reported in August that antitrust regulators were preparing to impose a fine of roughly $1 billion on the company.
Xu Xinming, a lawyer at Intellectual Property Lawyers Net in China, a legal information platform, said the lower fine imposed on Meituan relative to Alibaba was likely the result of the company's relatively short history of anticompetitive practices and its more cooperative attitude with regulators. Alibaba's April fine was equivalent to 4% of its domestic annual sales.
Meituan was also ordered to return the equivalent of about $200 million in "exclusivity deposits" to restaurants and supermarkets that sell food and other goods on its platform.
Connie Gu, a Beijing-based China internet sector analyst at BOCOM International Holdings Co., said Friday's penalty removes a major regulatory overhang that has cast a shadow over Meituan in recent months, though she also pointed to other regulatory uncertainties, such as concerns about its data security and the treatment of its delivery drivers. Those issues, Ms. Gu said in an interview, are longer-term in nature and won't likely have the same immediate monetary impact as the antitrust probe.
Since the regulator announced its probe into Meituan, the company's billionaire founder Wang Xing has said he would donate Meituan shares worth more than $2 billion to his philanthropic foundation, with most of the funds going to state priorities such as education and scientific research. The Beijing-based firm also said it had set up a special working group to examine and address its current labor and tech practices.
China's antitrust campaign has already sent the shares of its largest tech companies spiraling. Shares of Meituan have fallen some 43% from their record high in February, and the company now has a market capitalization of about $200 billion.